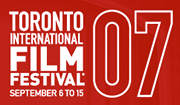 In the world outside her native France, Catherine Breillat is in the uncomfortable position of having achieved notoriety without exposure. With maybe one exception - Romance -- her films get only the quickest and scantest U.S. releases. The Last Mistress (Une Vieille maitresse) may change that, both because it's her first costume film and it stars the international hottie of the moment, Asia Argento.

The movie opens in 1835 and features extensive flashbacks to 1825 and the intervening years, when the young social climber and womanizer Ryno de Marigny (newcomer Fu'ad Ait Aattou who, despite his Arabic-sounding name, looks only French) is preparing to marry the wealthy, noble, very young and very beautiful Hermangarde (Roxane Mesquida). The girl's grandmother, the Marquise de Flers (Claude Sarraute) is perfectly content with the match, at least until her friend, the Comtesse d"Artelles (Yolande Moreau), puts a bug in her ear about Marigny's ongoing, decade-long affair with his notorious (and non-exclusive) mistress, La Vellini (Argento).

What becomes to hot-and-heavy action revolves around La Vellini's attempts to hold on to Marigny, attempts made all the more effective because she both disavows making any effort to hold onto the young man (who is six years her junior) and taunts him with the uncomfortable fact that he's still sexually infatuated with her.

Breillat splits the film's perspective between the arrogant young man and the conniving woman of the world, but those perspectives are notably different. The director cast Aattou not because of his acting ability - he's a total neophyte - but because of his feminine good looks, the sort she finds personally attractive. Taking her cue from, say, Joseph Von Sternberg and his preoccupations with Marlene Dietrich, Breillat unabashedly dotes on her own personal sex-object; there are close-ups so tight that if the camera moved in any closer, The Old Mistress would turn into a documentary on Aattou's nose hair.

La Vellini, a specifically Argento's embodiment of her characters exotically Mediterranean sensuality, is more a dual preoccupation of identification and desire - desire, that is, to be like Vellini. Because of Breillat's open sexuality, The Old Mistress manages to combine the fashion and etiquette of 19th-century France with a more temporally unmoored sexuality.

One note on Argento's body, not salacious but observational. In an obvious attempt to mimic a prevailing standard of sexuality, Argento has combined what look like surgically-enhanced breasts (very large and round, the retain their shape and stand up straight when she lies down) with a slim frame. But Argento has a naturally fleshy figure (one that would match up easily with neo-classic standards by the way). So she's obviously dieted down, to the point where her breastplate and ribs strain against her skin. This is a weird sort of self-mutilation and needless, too, since she'd be ever more appealing in her "real" body. We'll overlook the fact that, in one of the most perverse of modern sexual fashions, Mesquida has shaved off her pubic hair.

The Exodus is sharp, satirical and stylish and, at least nominally, a crime thriller from Hong Kong director Pang Ho-cheung. Simon Yam, who after years as a supporting actor has segued to leading man status as his face aged into a mask of weary, cynical wisdom, stars as a uniformed beat cop who, in his new assignment seems to have entered a bizarre, surreal world. One day starts off when he inadvertently wanders into an interrogation room where a group of cops dressed only in bathing suits and snorkeling gear, are trying to terrorize a confessions out of a suspect.

But the real weirdness blasts off when Yam's character himself interrogates a suspect arrest for Peeping-Tomism in a public women's lavatory. The bespectacled, nerdy and temperamental man insists he's not a pervert, but a crusader who is convinced that women use rest rooms and other ladies-only facilities to hatch a monstrous plot to kill all the world's men. Pang, working off Yam's initial skepticism, introduces enough notes of credibility to make the idea seem - just seem - plausible. As Yam investigates, we're left through most of the film to wonder if he's just given in to male panic or, just perhaps, there really is such a plot.

Pang uses an austere shooting method which turns the interiors of modern buildings into unsettling, geometric puzzles. The few exteriors, on the other hand, suggest a ramshackle, under populated city perfectly designed for shadowy assaults. He also finally resolves the puzzle, as the film is satisfyingly suffused with an odd combination of suspense and dark humor. This is the kind of movie one longs to discover at film festivals.

Just Like Home, from Danish director Lone Scherfig, is definitely not such a movie. Scherfig's Italian for Beginners, with its vanilla-flavored sentimentality and mushy humor, won favor with art-house audiences in the U.S., and who knows, maybe her new, and resolutely mainstream effort will find the same commercial success. It is, after all, even more contrived and cutesy.

The basic gimmick involves the moody alarm that permeates a Danish village when one its residents reveals at a public meeting that he spied some unknown male citizen "streaking" through the streets in the early morning dark. Schefrig makes a cursory effort to link this alarm to a village-wide emotional and sexual repression, but she mostly expends her time and energy depicting how basically nice everyone is and isn't it darling how they try to resolve their issues with the most commonplace, platitudinous solutions. Yech.

Sad Vaction, from Japan, has more than enough brilliance to offset its occasional shortfalls. But I'd say it's unlikely that this latest film from Shinji Aoyma (who had a modest U.S. art-house success with the masterful, powerful Eureka) with its odd combination of comedy and melodrama and its 136-minute running length will ever make it past American cultural boundaries.

Hipster heartthrob Tadanobu Asano is working as part of a Chinese-led gang that is smuggling Chinese immigrants into Japan. He saves a newly-minted orphan from the gang, forcing him to skedaddle and take a job as a professional designated driver for the inebriated well-to-do. He starts an affair with one of his customers but, more significantly, gets a job at a small trucking company whose owner is married to Asano's mother, who had abandoned him when he was a little boy.

It's a tribute to Asano's talent that he manages to turn what could have been bald contrivances into signatures of life's real haphazardness, the unpredictable, meandering flow that joins, separates and rejoins us all (recall many times a real-life coincidence prompts you to say, "You couldn't get away with that in a movie.")

Aoyama's point, though, is that this process is marked by a considerable amount of cruelty; perhaps is even dominated by it. Yet, the procession of heartbreaks that mark the story's progress, find mitigation in humor, friendship, and the many manifestations of love. Finally, Aoyama asserts with an almost astonishing depiction of irrational affection, it is love in its inexplicable variety and resilience that will save us.

A long day ended with a welcome peculiarity, the documentary Heavy Metal in Baghdad. It is exactly what its title says it is, the story of Iraq's only heavy metal band, Acrassicauda (the name of a type of scorpion and also a name the band heartily regrets choosing). The members are all well-groomed and obviously well-educated, middle-class young men with an almost fanatical dedication to playing their beloved music.

The guys not only have to suffer through the depredations of war, but also strict cultural mores and weird government restrictions (my favorite was the stricture on that violent nodding metal bands and fans practice because, the censor said, it was too similar to the head movements Orthodox Jews employ when they're playing).

It's a great - and ultimately sad - story; too bad the filmmakers, associated with VICE magazine, are far from up to the task. Co-director (with cinematographer Eddy Moretti) Suroosh Alvi spends far too much time on screen and on the soundtrack, not just telling us about the band, but also detailing the troubles he and his crew had hiring bodyguards, making flights, etc. etc. Using up all this valuable time, he's either unable or unwilling to tell us more about the band members' backgrounds (one lets it drop that he's a Sunni married to a Shi'a, but that's about it). We do see how some of the war's devastation helps ruin their ambitions (their practice studio is bombed to rubble), but more would have been nice. Maybe executive producer Spike Jonze can help with a few improvements that would get Heavy Metal in Baghdad appropriate for theatrical release.